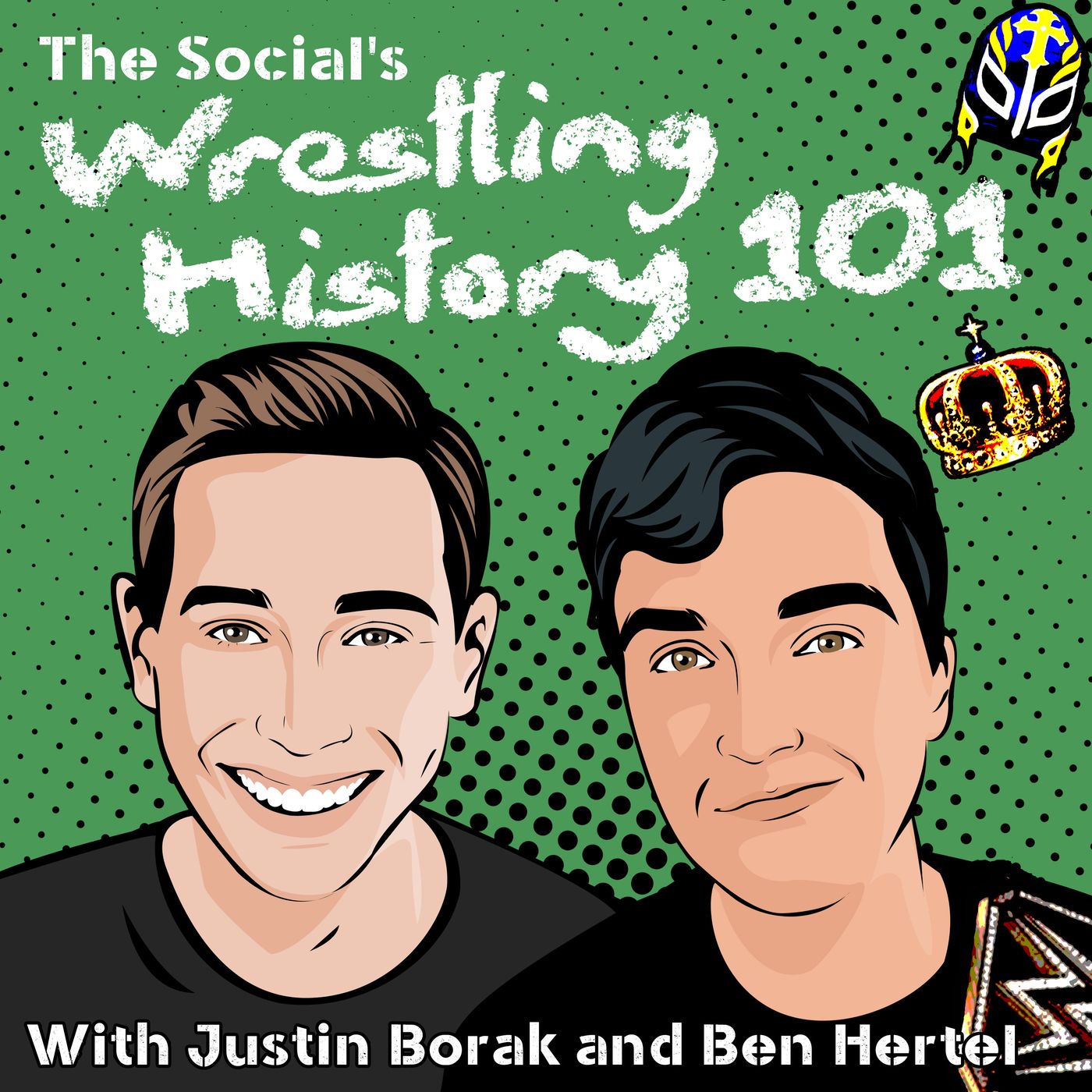 Wrestling History 101
by
Audio Mint
November 4, 2022 9:00 pm
Wrestling History 101 is a comedy podcast hosted by Justin Borak and Ben Hertel following their journey as they watch and review every WWE paper view from 2010 until now! Join them as they figure out "why Santino Marella is the way he is", "is John Cena a superhero", and "why does Randy Orton always look like he just got told he has to do Jury Duty"! Listen along with their very weird and wild journey anywhere you get your podcasts fix.
Wresting History 101 is produced and a part of The Social Podcast Network. This week, Justin and Ben strap in for a star-studded SUMMERSLAM 2015. Ryback, Big Show, and The Miz put on a clinic in bad wrestling matches, Tag-team Wrestling takes over for like 7 minutes, and then JON STEWART HITS JOHN CENA. WHY?
If you like the show, don't forget to rate, review and subscribe and follow the show on Instagram and Twitter @themcmahoncult, or follow our hosts at @benhertell and @justinborak.
This show is a part of Audio Mint. If you want to follow us, check us out on Instagram and Facebook, @audiomintchi, and if you want to support us, check out our Patreon by searching, "Audio Mint" on the app or website!
Special thanks to bensound.com for the Intro/Outro music.
Recent Episodes
SummerSlam 2015

Battleground 2015

Beast from the East 2015

Money in the Bank 2015

Elimination Chamber 2015

Payback 2015

Borak's Booking - WWE/AEW Forbidden Door Pt. 2

Borak's Booking - WWE/AEW Forbidden Door Pt. 1

Borak's Booking - Dolph Survives

Borak's Bookings - The Destruction of Stardust