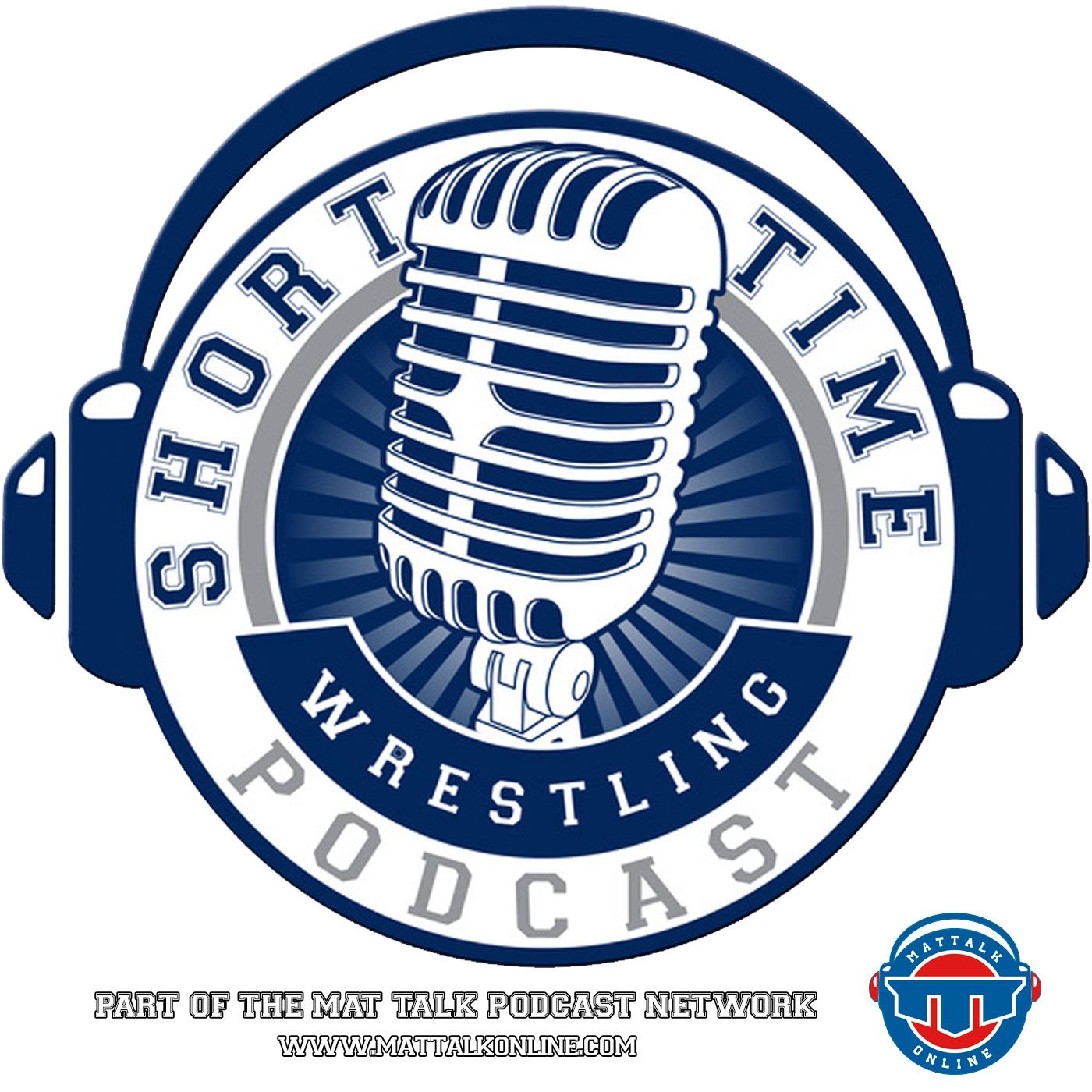 Short Time Wrestling Podcast
by
Jason Bryant, Mat Talk Podcast Network
October 28, 2022 3:00 am
Featuring the Short Time Wrestling Podcast and hosted by award-winning wrestling broadcaster and journalist of the year, Jason Bryant, this show sets the standard when it comes to wrestling podcasts with news, reviews, previews and interviews from the top names in college, high school and international wrestling. The Kansas Collegiate Athletic Conference held the second of two wrestling media days on October 25. Episode 722 of the Short Time Wrestling Podcast joins media day! The second KCAC wrestling media day featured the nine women's programs with the men's media day already taking place on October 20 (Episode 720). Nate Naasz of the KWCA and NWCA moderated the online media day with each coach about the season, which will build to a conclusion this season with the KCAC Championships at York and the NAIA Championships in Jamestown, North Dakota.
Interview Segments
0:00 – Show Intro and some things why media days STILL are awesome.
4:30 – KCAC Introduction with Nate Naasz
5:40 – Nick White of IMA
6:40 – Andrew Allen, Dissinger Reed Consultant
7:45 – Dr. Scott Crawford, Commissioner of the KCAC
10:53 – Doane coach Dana Vote
15:00 – Friends coach Aaron Meister
24:20 – Avila coach Zach Revier
34:10 – Saint Mary coach Chuck Kearney
41:44 – Ottawa coach Dalton Weidl
49:45 – York coach Jeff Albers
55:40 – Midland coach Chelsea Dionisio
1:04:30 – Hastings coach Cara Romeike
1:13:30 – Jamestown coach Amy Golding
Check out the GearUP campaign I've joined on with in conjunction with Beat The Streets National. Check out how you can help outfit kids by going to https://www.mattalkonline.com/gearup. Every $50 donated outfits a needy wrestler with $200 worth of gear. Let's make sure we don't lose the next Burroughs, Taylor, Maroulis, Gray or Gardner because they can't afford to get on the mat. This is a partnership between Beat The Streets National, Asics, Gear 2 Compete and Resilite, which has been a longtime supporter of this program and this network.
The World Cup is coming to Iowa City! Check out all the details for the Men's and Women's competition December 10-11, 2022 at UWWIowaCity.com
Links to Follow
Join the Discord: https://www.mattalkonline.com/discord
Daily Wrestling Newsletter: https://www.mattalkonline.com/news
Contribute: https://www.mattalkonline.com/contribute
Patreon: https://www.patreon.com/mattalkonline
Twitter Super Follows: https://www.twitter.com/jasonmbryant
The Short Time Time Wrestling Podcast is proudly supported by Compound Sportswear: https://www.mattalkonline.com/compound
Quick Subscribe: https://www.Podfollow.com/shorttime
Short Time Wrestling Podcast: Episode 722 – October 27, 2022
Recent Episodes
KCAC Women's Wrestling Media Day featuring Avila, Doane, Friends, Hastings, Midland, Ottawa, Jamestown, Saint Mary and York

Fantasy Fight League's Joe Kania set to launch wrestling video game

KCAC Men's Wrestling Media Day featuring Avila, Bethany, Friends, Oklahoma Wesleyan, Ottawa, Saint Mary and York

Princeton Media Day with Chris Ayres, Pat Glory, Marshall Keller, Quincy Monday and Travis Stefanik

Coaching legend Rummy Macias turns 100

Talking Super 32 and message board lifespans with Willie Saylor of MatScouts

App State Media Day with JohnMark Bentley, Will Formato, Jonathan Millner, Cody Bond and Caleb Smith

Rider head coach John Hangey remembers the late Gary Taylor

What is the Premier National League? PINnacle's Jared Lawrence explains

USA Wrestling's Rich Bender on 20 years of women's freestyle wrestling in Fargo