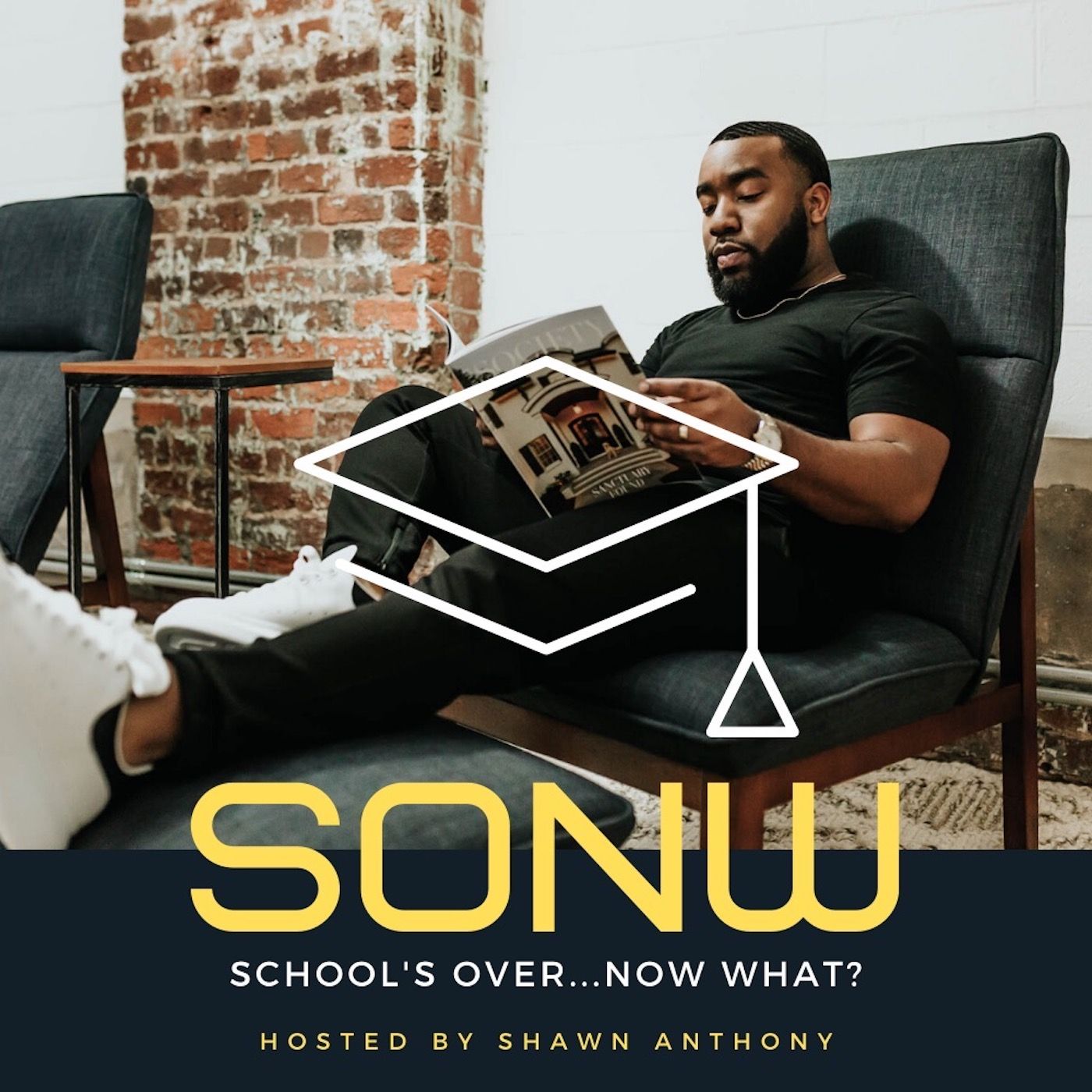 School's Over…Now What?
by
Shawn Anthony
October 28, 2022 3:00 pm
THE PODCAST FOR FORMER STUDENTS TO DISCOVER THEIR GIFT Are you ready to quit your job and become your own boss but don't know how? Then this is the episode for you! On todays podcast Shawn is sharing his secret tips on how to leave your 9-5 and be prepared to prosper on your own terms.
This episode is all about implementation. Take his 5 Things you can apply now and run out the door with it to your new life with freedom!
He will be discussing the following:
– Reading while working on the job
– Planning monthly expenses to take the leap
– How you can crossover business strategies into your new process
– Why you should ignore the break room chatter
– Remembering that your current work environment is temporary
& so much more.
Grab my new Course here 👉🏾 https://schoolsovernowwhat.thinkific.com/courses/podcast-secrets-revealed-the-course
Grab my new ebook Podcast Secrets Revealed here 👉🏽 https://shawnanthony.lpages.co/podcast-secrets-revealed-ebook/
Become a Patron today here 👇🏽
https://www.patreon.com/schoolsovernowwhat
Shawn will bring you relevant and practical episodes each week, giving you the tools, and information to get started on a path towards starting the career, or business of your dreams. Each week we will bring you an inspiring person who has asked themselves this very same question, or a message to help you unlock your inner gift. 🔥👇🏽
Contact Info
Instagram: https://www.instagram.com/shawnranthony_/
Website: https://www.schoolsovernowwhat.com/
YouTube link
https://www.youtube.com/channel/UCIwYX2OncZFiq6Vv8EYKceA/
Learn more about the academy: https://www.schoolsovernowwhat.com/academy
Twitter: https://twitter.com/shawnranthony_
Email: Shawn@schoolsovernowwhat.com
(Subscribe/Like/Comment/Share)
Recent Episodes
How To Leave Your Job That You Hate EP 231

The Four Relationship Non-Negotiables w/ Rachel DeAlto

We'll Do It Ourselves! w/ The Bolden Company EP 229

4 Tips To End The Year Strong EP 228

Do It Scared - Sara Lovestyle

How To Learn From Mistakes w/ Dave Mays EP 227

How To Get Paid What You Deserve w/ Dr. Lacey Book and Dr. Shawn Dill EP 226

It's Time To Get a Seat At The Table w/ Walter Geer EP 225

How To Think The Rest Of This Year - 4 Tips To Help You Stay on Track EP 224

Learn To Push Through Anything - Erika Cramer