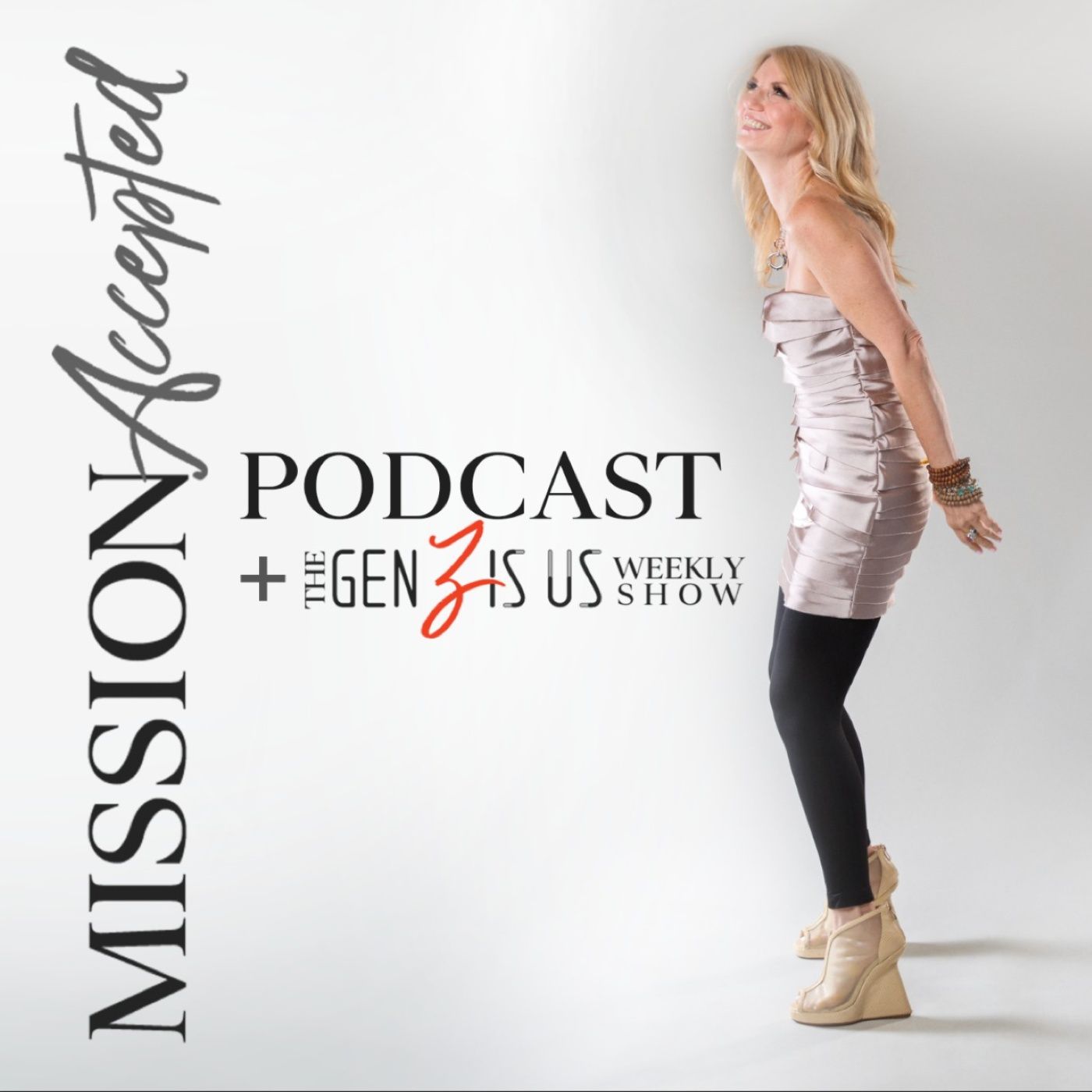 Mission Accepted plus GenZ is us
by
CTR Network
November 4, 2022 8:30 am
Deborah, with her 30 years of being an ultrapraneur and creating over 7 companies, knows exactly what it means to ACCEPT THE MISSION !! The #Mission Accepted Podcast is an incredible show that interviews and showcases Ultrapreneurs, Entrepreneurs, Creatives and people in Media. When you make that decision, when you accept the mission to become a solopreneur, to take your self and your talents to market, then you embrace a life of not only unlimited possibilities but also the unknown.
It's an elixir of fear and bravery that only someone who's taken this leap of faith really understands. On our show, Deb digs deep with her guests and we highlight what YOU the listener wants to know, the stories, the whys and the hows to navigate the journey to the heights of success. Get ready to hear from some of the most incredible Mission Takers from Generation Z to Boomers. So sit up, perk up and get ready to take notes! We invite you to feel like you're sitting on the couch with us in our own private conversation about life, hilarious stories, and self propelled success where nothing gets held back between friends. Our show is all about having a good time, having you have fun, hopefully you'll have a laugh or two, and leave the show being inspired and motivated.
We are so unique in our show in that we dedicate one week strictly to this incredibly innovative Gen Z generation. It's an amazing show that lends to the realization that, whatever age you decide to take on your mission, we all have to make that decision and the lessons in solopreneurship no matter what they look like may seem different but in essence they truly are not. It takes guts, stamina, creativity, and a deep desire to create long term success, no matter what generation you are! A big thanks and heart felt appreciation for joining us today, and here is your Host, Deborah Drummond! The Second Drop – OXYGEN! It goes without saying … this is an essential element for LIFE. Your trillions of cells need to hear this information! Expert trainer Ramin Rasavar shares tips, clever analogies, and easy steps anyone can incorporate. He has Accepted the Mission of preparing Deb and Corrine for their upcoming "They Did It Tour – Two Women Walking & Rocking" their way across Ireland in August of 2023! Behind the excitement of this HUGE undertaking is necessary TRAINING, and with that has come education! Ramin and Deborah are here to share this wealth of knowledge in bite-sized offerings. Your body WILL thank you.
Facebook: https://www.facebook.com/ramin.rasavar
Websites: https://www.mobilegym.ca/
Contact: ramin@mobilegym.ca
Recent Episodes
Health Drop #2 with Ramin Rasavar - Oxygen

EP 158: Health Drop #1 with Ramin Rasavar - Energy

EP 157: Digital Gravitas with Zondra Evans

EP 156: Anti-Aging Tech with Estrellita Gonzalez

EP 155: ART & the Complexities of Life with Megan Mansbridge

EP 154: Found the Freedom with Dr. Meg Haggitt, PhD

EP 153: Landing Pages that Convert with Melissa McClelland

EP 152: Step into Your Purpose with Ashika Lessani

EP 151: Shift Your Reality with Shiraz Baboo

EP 150: Faith-Based Business Strategies with Elise Smith