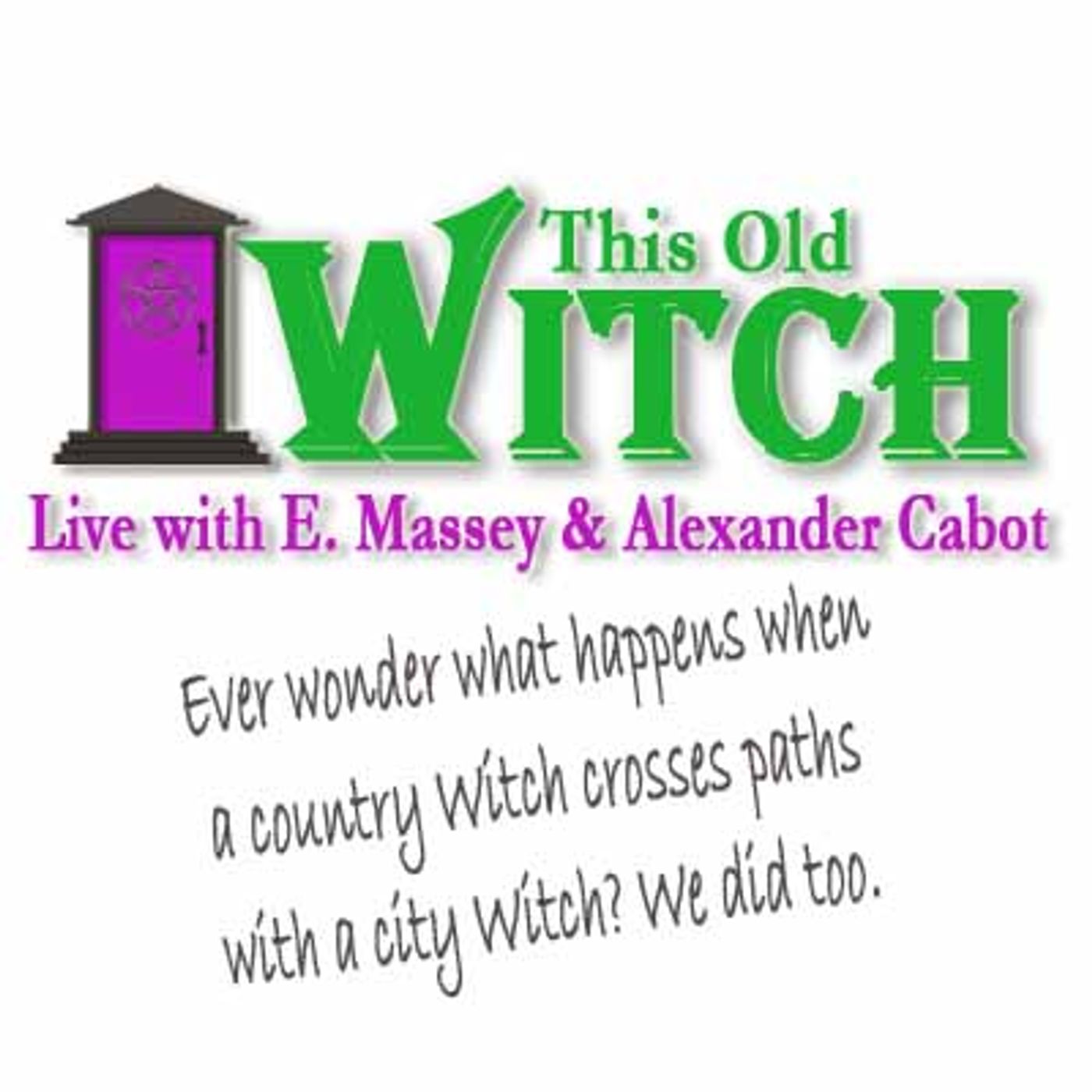 This Old Witch Podcast
by
Androide Entertainment
April 4, 2021 9:05 am
Ever wonder what happens when a country Witch crosses paths with a city Witch? We did too. This Old Witch brings together two known Witches from two different environments to share their perspectives on Witchcraft, spirituality, and Magick. Along with special magickal guests from around the world each episode not only entertains but educates as well. Proving that no matter how different our surroundings and backgrounds are…. we can always find a common ground.
This Old Witch is a bi-weekly organic podcast radio show that follows no script or planned focus highlighting some of the most well-known elders, authors, and respected individuals found within the Witchcraft and Magickal Community. Join E. Massey (the country Witch), and Alexander Cabot (the city Witch) as they as they come together via the magic of technology for one of the most celebrated and respected podcasts in the Witchcraft world.
This Old Witch streams live on Facebook, Youtube and Spreaker and can be heard on iheart Radio, Spotify, iTunes and every major podcast platform.
https://www.spreaker.com/show/this-old-witch-podcast
https://www.facebook.com/thisoldwitch
https://www.youtube.com/channel/UCs13NvatlkkwhIQaNs_MKvA
https://androideentertainment.wordpress.com/this-old-witch-podcast/ WoW!! Episode 24 Trust us this episode will not make you vomit, Join E. and Alexander w/ Special Guest Rev. Jacq Civitarese as they discuss the Cabot Tradition in all its sovereignty and why it really is America's first Witchcraft Tradition. Learn about its foundations and it future from one of the traditions elders and Priestess'.
Recent Episodes
This Old Witch Episode 24: Cabot's of the World Unite!! w/ Special Guest Rev. Jacq Civitarese

This Old Witch Episode 23: Behold The Magickal Childe is Born w/ Special Guest D'Raven Ashly

This Old Witch Episode 22: Salvaged & Sedgwick w/ Special Guest Michael Correll

This Old Witch Episode 21: Tiktoc goes The Witch of Sleepy Hollow w/ Special Guest Krystal Madison

This Old Witch Episode 20 "Honesty and Integrity is the Name of the Game" w/ Special Guest Christian Day

This Old Witch Episode 19 River of the Soul w/ Special Guest Orion Foxwood

This Old Witch Episode 18 Recorded & Unedited w/ Special Guest James Jacob PierriNew Recording (draft)

This Old Witch Episode 17 Sacrificial ignorance & Water Magick w/ Special Guest Lilith Dorsey

This Old Witch Episode 16: Simply Brazilian!! w/ Special Guest Claudiney Prieto

This Old Witch Episode 15: Riding the Waves w/ Special Guest Utu Witchdoctor