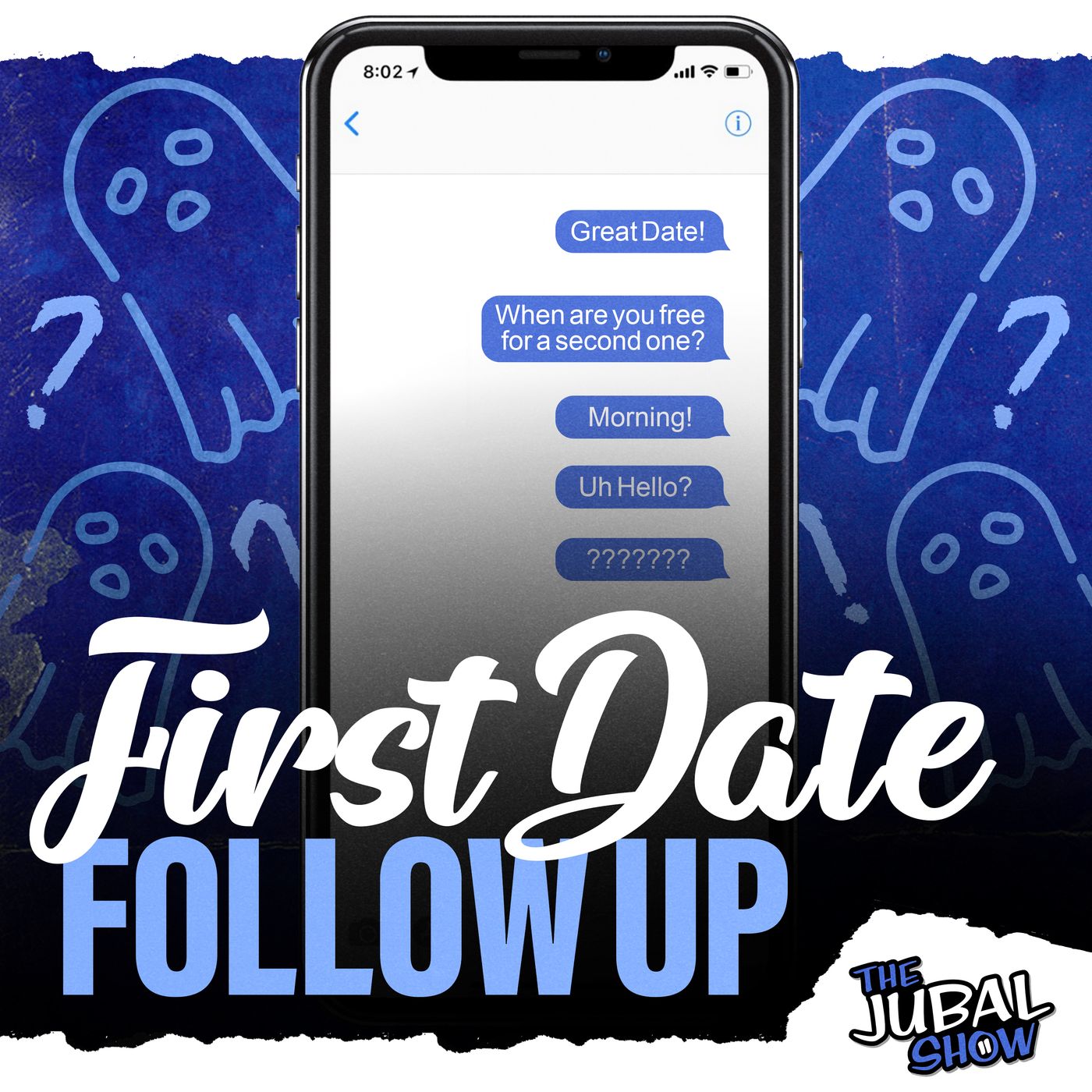 First Date Follow Up – The Jubal Show
by
The Jubal Show
October 29, 2022 4:05 am
What happens when you get ghosted after a first date? You call The Jubal Show and have them find out why! It's like putting yourself in a situation to get roasted, when you really just want a second date. First Date Follow Up is when we get an email from someone who went on a date and the other person isn't calling back. We get that other person on the phone to see why they're "ghosting".
Sammara is on the phone phone for a First Date Follow Up becuase she went on a date with a guy named JP, but now JP is ghosting her! According to her email, it was one of the best dates she had ever been on, and just amazing in general, and she even said that it was like an 'enchanted evening'! They went to a food truck festival but if it was so enchanted, what went wrong??
Leave a rating and review wherever you listen. It will help the show out in a big way. If that's not your thing, you can find us on social media here:
https://instagram.com/thejubalshow
https://twitter.com/thejubalshow
https://www.tiktok.com/@thejubalshow
Recent Episodes
How did an "enchanted night" end up with someone ghosting?

Is this guy seeing his relative? And is that why he is not getting a call back?

Why couldn't Jimmy hit the home run in this First Date Follow Up?

What did this person lie about on their First Date that is causing them to not have a second?

What happens when both partners in the relationship just start making fun of each other?

What happens why there are multiple reasons why you might not be getting a call back?

What is it like getting ghosted in a small town? We find out in this First Date Follow Up!

Who else show up on this date to third wheel?

Is another woman involved in this First Date Follow Up?

How do you make something very romantic sound not romantic at all?