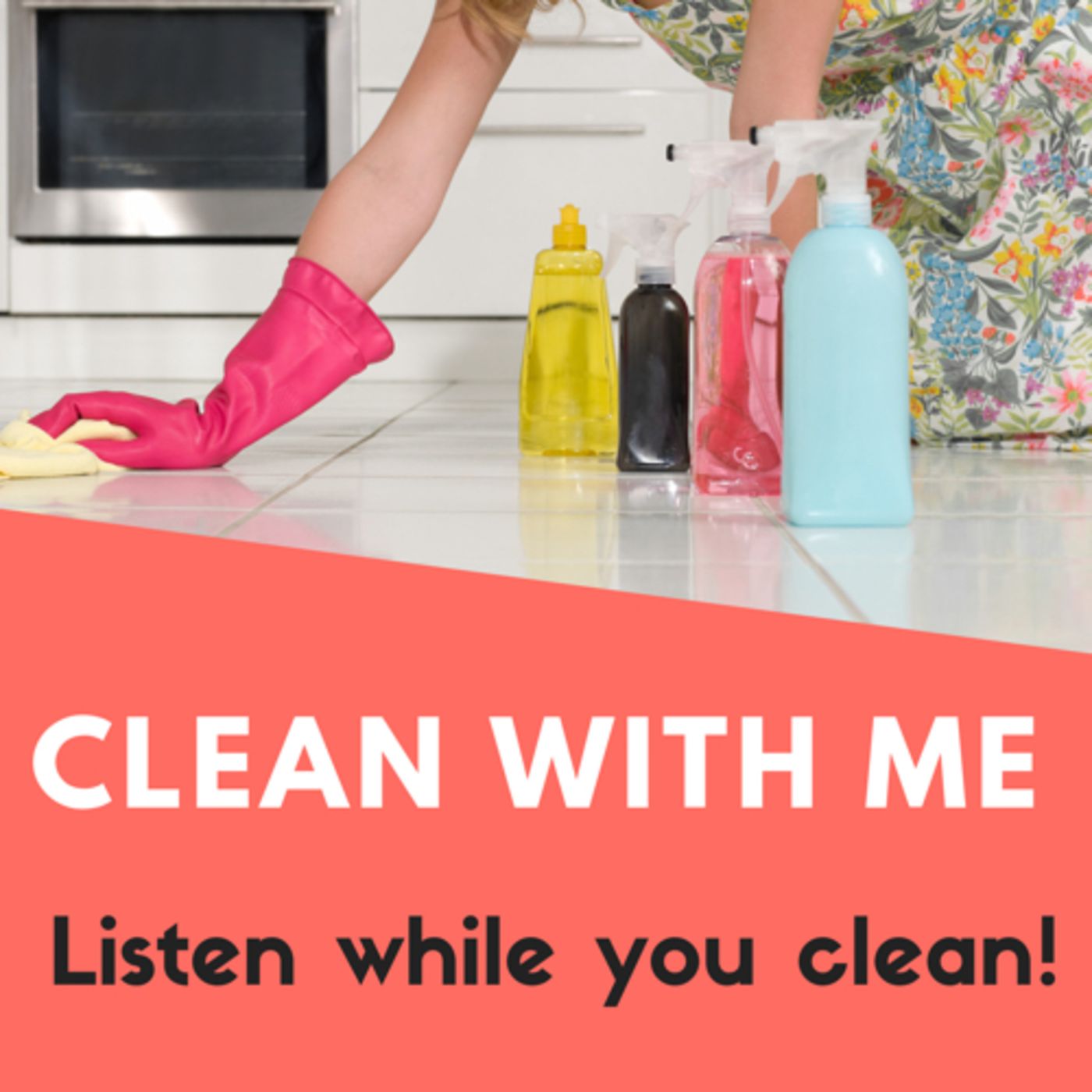 Clean With Me
by
Jessica Gutierrez and Raani
October 27, 2022 6:11 am
Cleaning motivation and entertainment as you trudge through those mundane household chores. Get productive as an understanding host gently talks you through cleaning each area of your home, keeping you focused and on task. Season 1 was Raani, Season 2 was her daughter, Jessica, and in Season 3 the two hosts alternate. New episodes most Wednesdays. **Commercials are now filtered to ensure they are family friendly** To Support this show on Patreon, Choose Jessica: https://www.patreon.com/join/Cleanwithme
OR
Raani: https://www.patreon.com/user?u=42177753
Or both. The original show host, Raani, talks you through cleaning your room and also touches on master bedroom storage solutions. Rabbit trail alert: You will love this episode if you are a remote worker who has Zoom meetings or if you are just wondering what it's like to work remotely. Get your master bedroom "vacuum ready" while you listen.
Recent Episodes
S3:E7 Quick Master Bedroom Rescue with Raani

Season 3 Episode 6: Getting your house ready for company/ birthday parties/holidays

S3:E5 with Raani: Clean Your Room in 20-ish Minutes

Season 3 episode :4: Jessica The importance of waking up to a clean house

S3 E3 Let's Clean a Bathroom! (with Raani)

Season:3 Episode 2 Outer areas emergency rescue

Season 3 Episode 1 Cleaning and Decluttering Hour with Raani

Season 2 Episode 61 - Outer Area Rescue

Season 2 Episode 60 Cleaning the whole house/talking about Facebook suggestions

Season 2 Episode 59 - Clean With Me