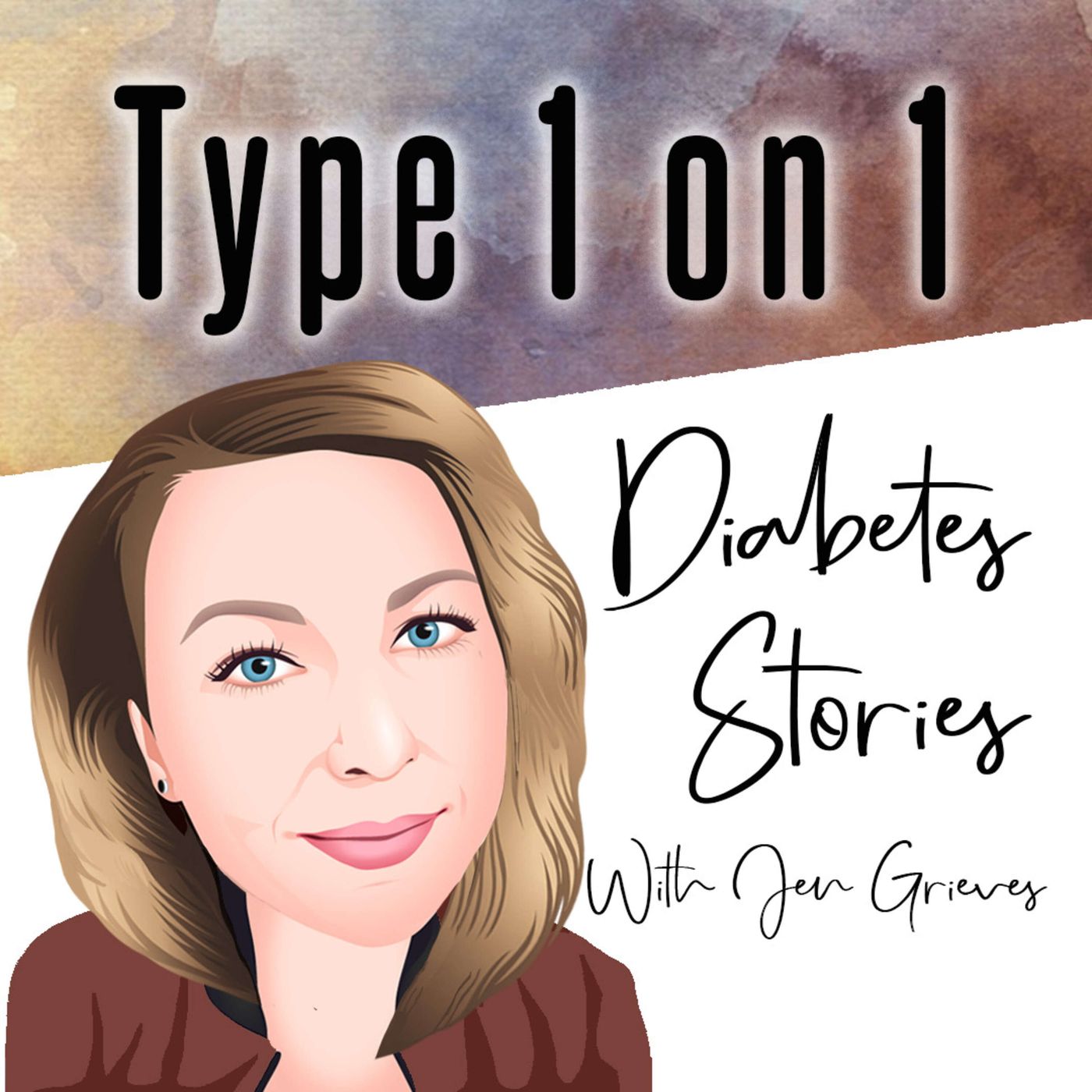 Type 1 on 1 | Diabetes Stories
by
Jen Grieves
October 21, 2022 2:00 pm
Type 1 on 1 is a podcast that delves into the obscure, complex and challenging world of life with type 1 diabetes.
Writer and broadcaster Jen Grieves, who was diagnosed at the age of 8, talks to compelling guests about their experiences of living with type 1 diabetes and how it's shaped them – showing that there is no 'normal' when it comes to handling this whopper of a chronic condition. We hope you're strapped in tight this week, the diabetes rollercoaster is GO.
Jen's got a little update on the horror wrist injury (spoiler alert: it's broken) and the resulting cast is forcing a bit of a slow down on the usual escapades, which is probably no bad thing.
Meanwhile Ami's had a weekend of frustration after losing her insulin pen in a restaurant and not realising until said restaurant was closed… BUT there's good news too as she's finally got the pump-date we've been waiting for!
To help us feel a little better about these escapades, we're looking for some reassurance that we're not the only ones getting ourselves in these type 1 pickles… so, can you relate? Have you got a tale of adventure that's happened as a result of your type 1 diabetes? Please slide on into our DMs and tell us your tales – we're here with a knowing nod and a lovely hug, and we can keep you anonymous if you wish. We'll treat your stories with care, promise. Send us your escapades and we might have a chat about them on next week's podcast.
Welcome to Type 1 on 1: The Diaries! Writer and broadcaster Jen Grieves and producer Ami Bennett are good friends – who both happen to live with type 1 diabetes. For this special spin-off series of Type 1 on 1, nana diabetic Jen (25 years) and baby diabetic Ami (3 years) chat through the frustrating, funny and challenging experiences they've faced each week thanks to this ridiculous condition. All in the hope that their stories might help you too.
Thanks so much to Dexcom UK & Ireland for sponsoring this episode.
https://www.dexcom.com/
Come and say hi on Instagram:
https://www.instagram.com/missjengrieves/
https://www.instagram.com/amilovesyoumore/
Recent Episodes
Type 1 on 1: The Diaries - Send Us Your Escapades!

Type 1 on 1: The Diaries - Do you require special assistance?

Type 1 on 1: The Diaries - This is a sexy little episode

Type 1 on 1: The Diaries - Let's do a little dia-quiz!

Type 1 on 1: The Diaries - A glass of wine and a matching hypo

Type 1 on 1: The Diaries - The abdomen doesn't get much action

Type 1 on 1: The Diaries - I had a bit of a hairy hypo

Type 1 on 1: The Diaries - Can we go to the insulin factory?

Type 1 on 1: The Diaries - A Deeper Shade Of Bruise

Type 1 on 1: The Diaries - An insulin injection to the face