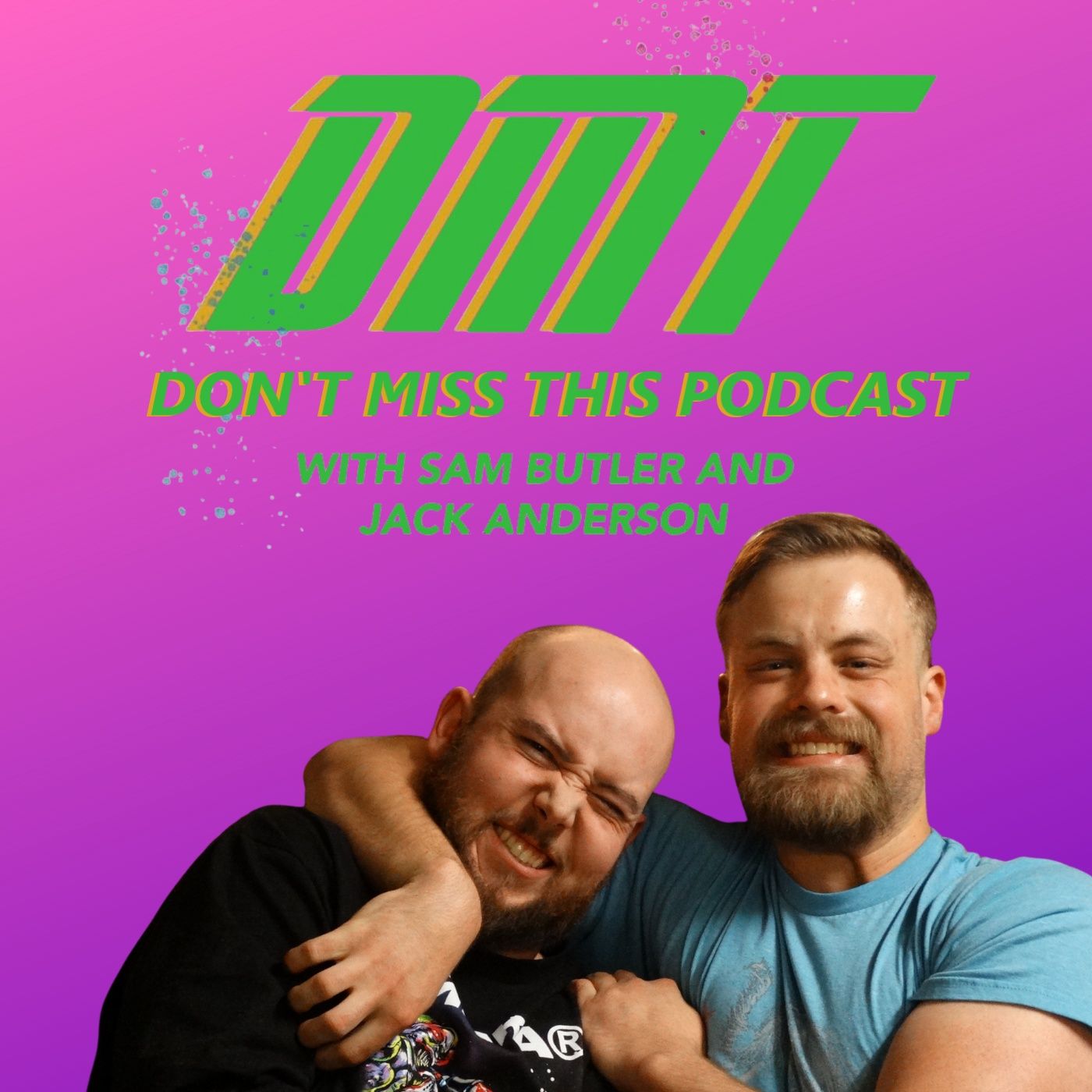 Don't Miss This Podcast
by
Sam Butler and Jack Anderson
April 17, 2021 10:18 am
Introducing DMT: Don't Miss This Podcast with Sam Butler and Jack Anderson! In this world we live in where we're constantly bombarded with news, media, movies, music, television, etc., it's impossible for everyone to keep up! That's where Sam and Jack come in. Each week, these two Denver comedians/best friends of 20+ years sit down to fill each other in on whatever they may have missed over the past 7 days, covering a wide array of subjects like the news, sports, and entertainment along with review episodes of the latest shows or movies they have seen. Plus, every Tuesday releases a spoiler-filled review of a certain movie or television show called "DMT Reviews"! So, if a pair of best friend comedians BS'ing about all things pop culture sounds good to you, then by all means: Don't Miss This Podcast! This week on DMT, Sam and Jack examine bowel movements, both public and private, dig into what's really behind Sam's rage, unreliable weathermen and more – Don't Miss This!
Recent Episodes
#98 - Soul Squatty-Potty

#97 - Mikey Bikez vs. The Vape Lord (feat. Jake Abeyta)

#96 - Positive Affirmations

#95 - The Pizza Guy

#94 - Bachelor Jack

#93 - DMT IN COLOR!

#92 - Art: It's Got What People Crave

#91 - Food Poisoning and VEEP

#90 - Mutant Football League (feat. Tanner Degutis)

#89 - Sound Drop It Like It's Hot!