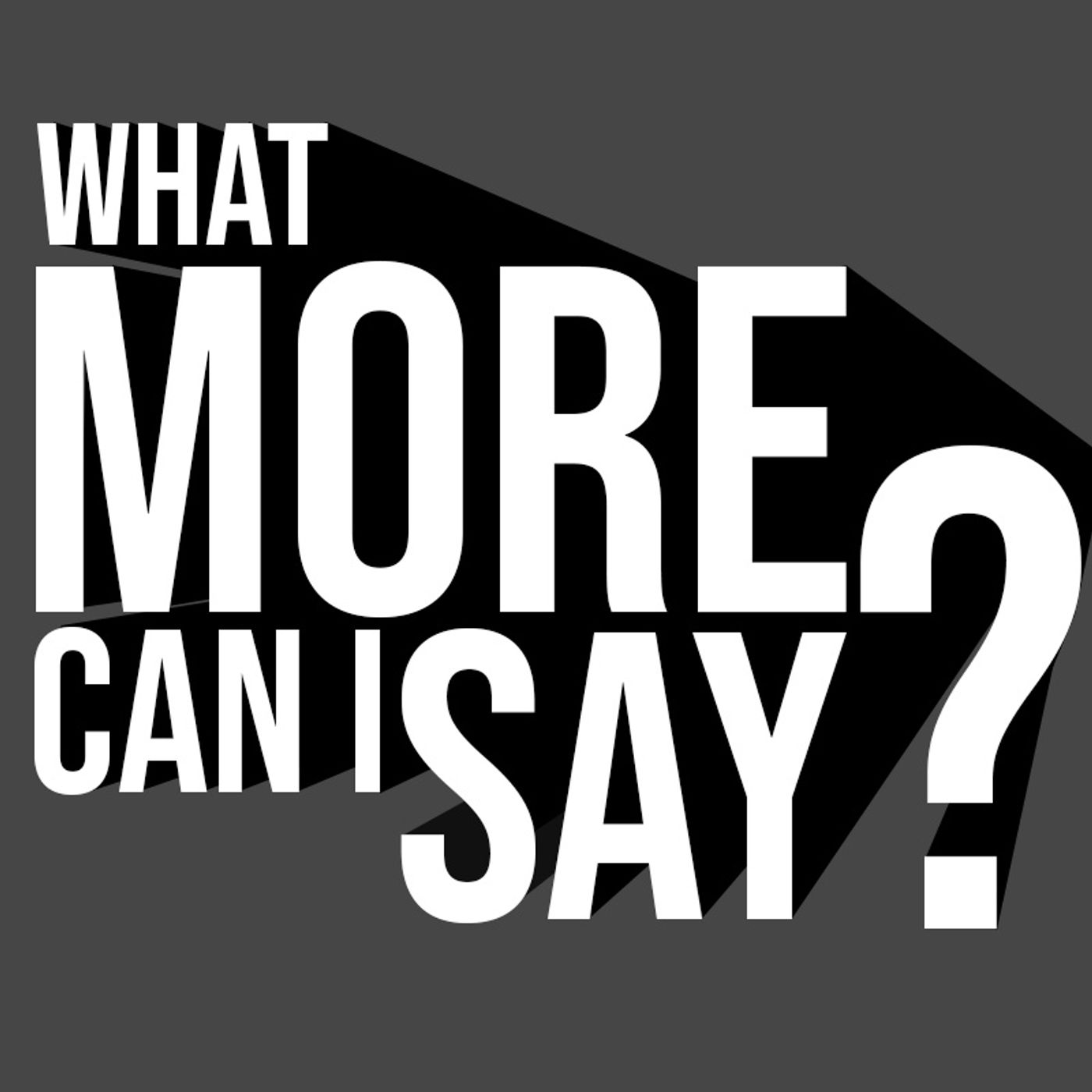 What More Can I Say?
by
WGCI-FM (WGCI-FM)
April 20, 2021 10:30 pm
What More Can I Say? A podcast starring Tone Kapone, Zach Boog, and Keke depicting current hip-hop culture, news and lifestyle topics. In this podcast we will discuss what's going on in the culture, our personal lives, and the lives of our listeners. Tone Kapone, Keke, and Zach Boog talk Chicago Gun Violence, Black Rob, Kanye's Upset, Why Men and Women Cheat and More on Ep. 48 of the 'What More Can I Say' Podcast.
Recent Episodes
Chicago Gun Violence, RIP Black Rob, Kanye's Upset, Why Men and Women Cheat and More! - Ep. 48

RIP DMX, Broke Rappers, Police Vs. Black Men In America, Nick Cannon's Toxic Life, and More - Ep. 47

Prayers For DMX, Isley Brothers & Earth, Wind, & Fire Verzuz, Quavo & Saweetie Elevator Drama & More

Lil NasX Satan Shoes, Rappers Facing Charges, Crackhead Tales, Kevin Samuels Dating Advice, & More - Ep.45

Saweetie Vs. Quavo, Derrick Jaxn Cheating, Kylie Jenner's Go-Fundme, Gary Owen Divorce & More Ep. 44

Kirk Franklin Snapped, Grammys So Black, JLO & A-Rod Break Up, Dating Cougars & More - ep.43

Coming 2 America, Broke Friends, NBA All-Star Weekend, Dating Someone Your Family Hates &more! Ep.42

Dani Leigh's Black Report, Coming 2 America Sequel, Relationship Deal Breakers & More! Ep.41

Bobby Shmurda Released, Meek Mill Vs.Vanessa Bryant, Tekashi69 vs. Chicago Rappers, & More!

Tekashi69 vs. Meek Mill, Valentine's Day, Single Until Married, Is Nick Cannon Toxic? & more! Ep. 39