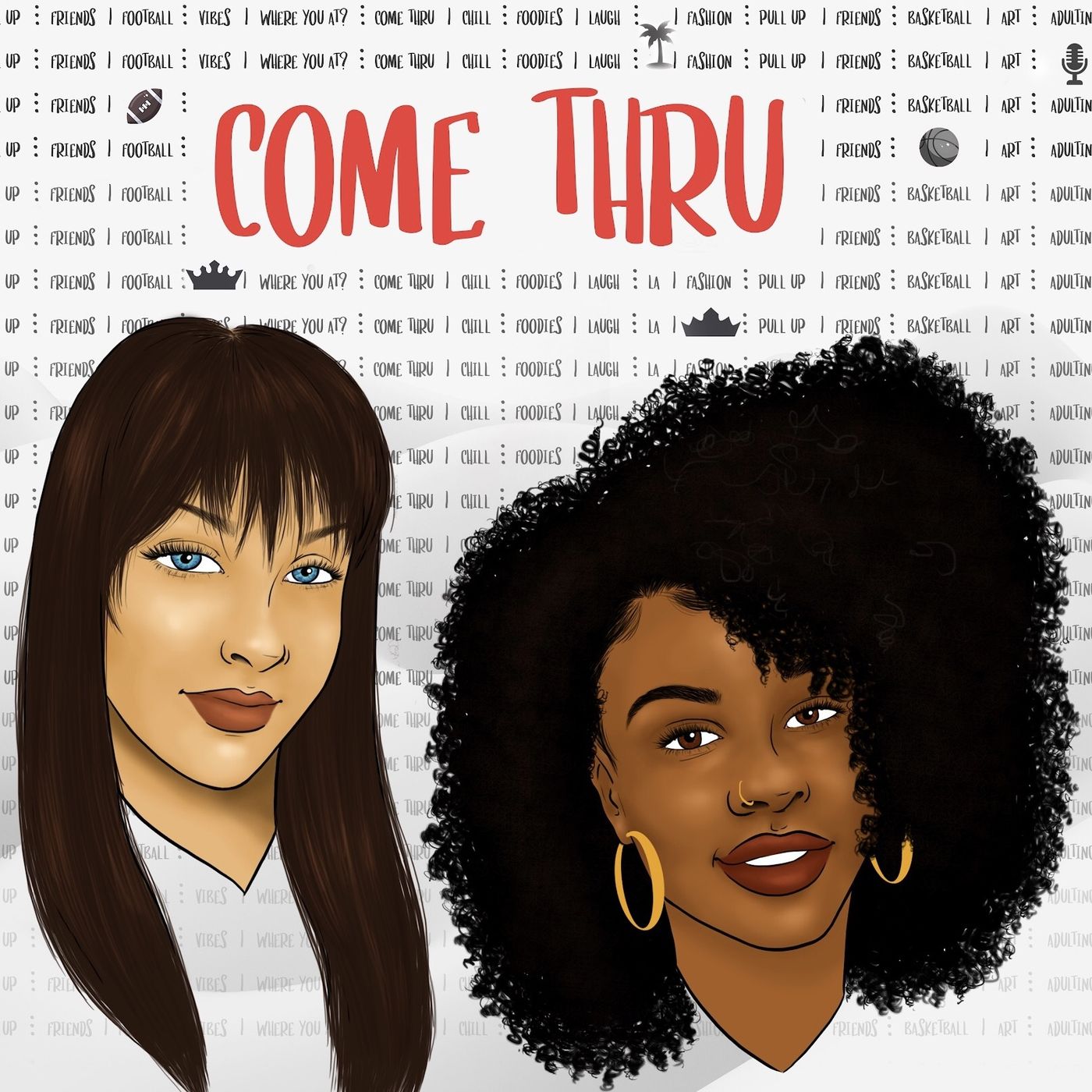 Come Thru
by
Come Thru Podcast
December 31, 2021 7:00 am
Welcome to Come Thru hosted by Lex and Ashley! It's the kickback that happens every Thursday and you're invited. Pull up to a weekly catch up all on things music, hip hop culture, sports, fashion chasing dreams and all the BS in between.
Stay connected:
@ComeThruPod
@Ashlijaayy
@FlexxLutherr The rhyming queen herself Ms. Sy Sylvers comes thru to talk dreams, positivity, & overcoming obstacles with yo favorite hosts! LA creative native, Sy closes out season 2 and the last episode of the year with us.
Practice makes permanent, Sy came with the rhymes and messages okay honey! She is from a long line of musical talent and her goal is to contribute to the world while being authentically herself and create a safe space for people to create freely and with love.
Sy is currently touring as one of Charlie Wilson's back up singers but she is ready to put her skills and professionalism towards her own goals and passions. Art from the heart, let's dead the imposter syndrome.
Shoutouts to Issa Rae for being consistent and putting on the real LA with all the up & coming talent on Insecure, so keep at it because you never know who's watching!
Stay safe, wear a mask + remember… No Justice, No Peace until ALL BLACK LIVES MATTER!
Stay connected:
@SySylvers
@ComeThruPod
@FlexxLutherr
@Ashlijaayy
TV/FILM:
Harlem on Amazon
House Divided on ALLBLK
A True Story on Netflix
Fatherhood on Netflix
Insecure on HBO
Jingle All the Way on HBO
100 Humans on Netflix
Hawkeye on Disney+
HEAT SEEKERS:
This Week's Heat added to the Heat Seekers Playlist:
Sy Sylvers: Best Believe
Pretty Ricky: Age Ain't Nothing But A Number
Missy Elliot featuring Lil Mo: Hot Boys
Vibe to the Heat Seekers and follow the playlists:
Apple Music/ iTunes:
https://music.apple.com/us/playlist/heat-seekers/pl.u-55D6ZylugW2MDM
Spotify:
https://open.spotify.com/playlist/1BxWfYK7rJSPZhH4fBMJEt?si=9lFATMeBTDO1mvRMhbaxLQ
Tidal:
https://tidal.com/playlist/4eb24890-f738-4615-b98a-f68064149c27
*** Come Thru Media LLC does not own the rights to the music played during heatseekers.
Recent Episodes
Art From the Heart #107 featuring Sy Sylvers

Grinchmas #106

Read the Room #105

Greener Pastures #104 featuring Flaco Verde

The Homies #103 featuring Gabe

Mogul Bae #102 featuring Justine Monae

MOMtrepreneur #101 Featuring Destiny Melton

A Hunnid Mo' #100 featuring Asia'h Epperson

For the 99 & the 2000s #99

My Man #98