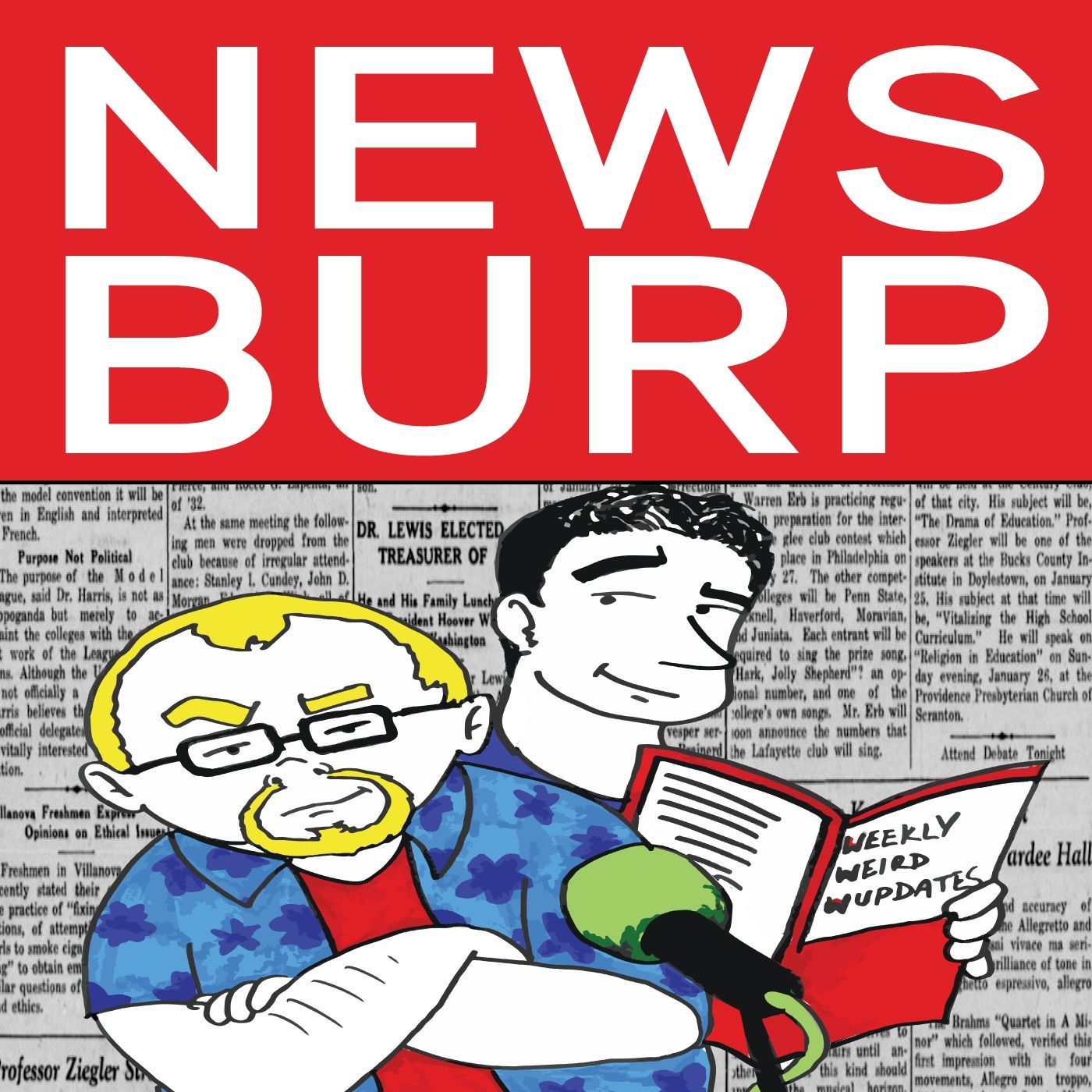 News Burp
by
News Burp
July 7, 2020 5:57 am
Support the show on www.patreon.com/newsburp
The Irish Comedy News Podcast that takes all the weird, wonderful and confusing news from the internet and burps its essence in your general direction. Please support the show with whatever you can on www.patreon.com/newsburp
Sup there Burpees,
This week we're short on news, but it's not our fault! Paddy joins us again and we realise that maybe we don't offer enough in this show, but hey…
Also – Happy Birthday Nate!
What a world we live in!
Check out www.thenewsburp.com to see all of our latest episodes and news. Please subscribe, comment, like ,share, review, we do this for you. You are as much a part of this team, let us know what you think.
You can get us on instagram, twitter and facebook so there's no excuse.
Also check out www.patreon.com/newsburp for a chance to gain access to our BONUS CONTENT: Top 5 and Florida Man.
Enjoy …and scrub those hands
Recent Episodes
News Burp #215

News burp #214

News Burp #213

News Burp #212

News Burp #211

News Burp #210

News Burp #209

News Burp #208

News Burp #207

Mini Burp #3