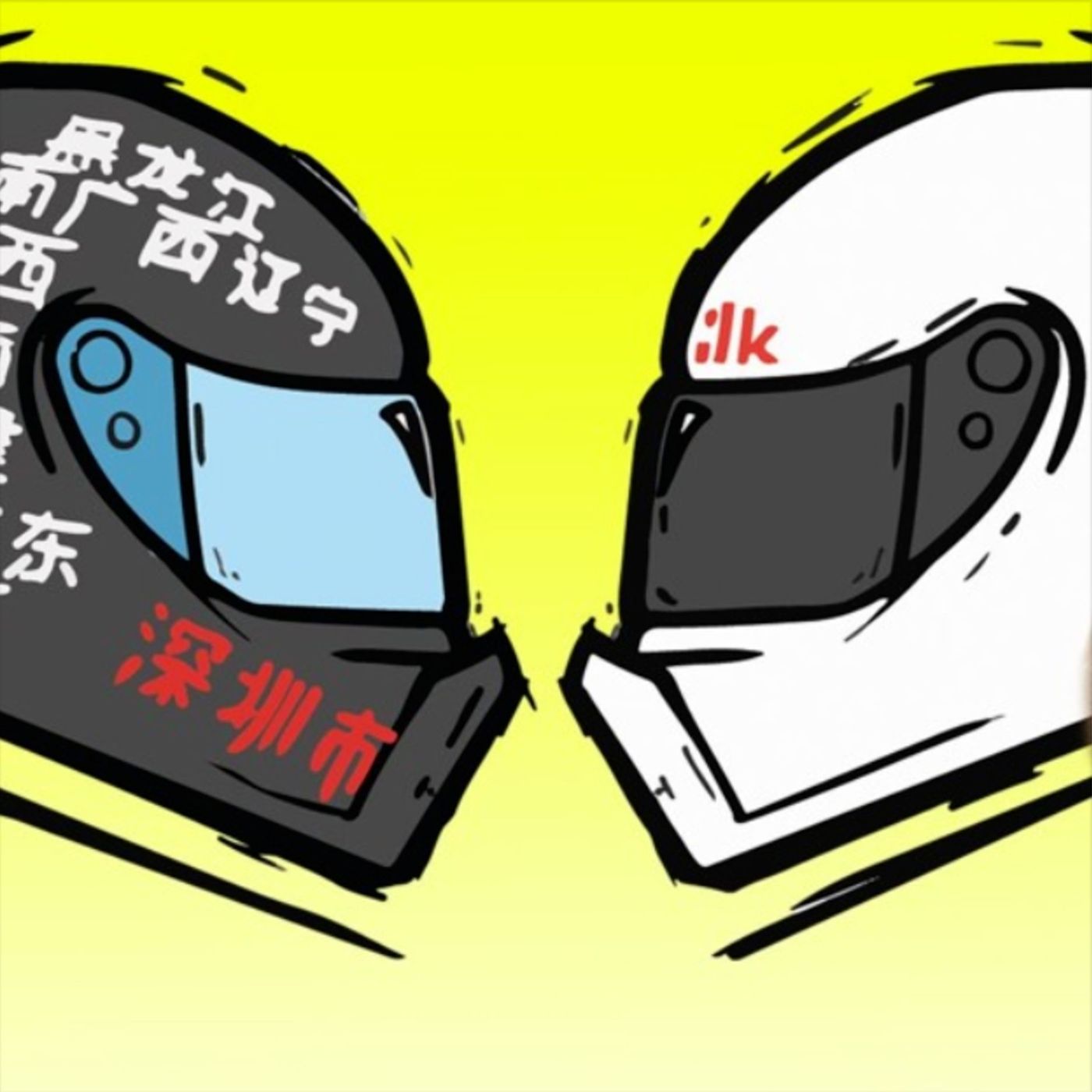 ADV Podcasts
by
ADV Podcasts
April 17, 2021 2:31 am
An hour long podcast with us at 3pm PT and 6pm ET every other Thursday!
https://www.youtube.com/advpodcasts
For a no-nonsense on the street look at Chinese culture and beyond from China's original YouTuber, join SerpentZA on Friday at 1pm EST
https://www.youtube.com/serpentza
For a realistic perspective on China and world travel from an American father and a Chinese mother with two half-Chinese daughters go to Laowhy86 every Wednesday 1pm EST
https://www.youtube.com/laowhy86
For Motorcycle adventures around the world, and a talk-show on two wheels go to ADVChina every Monday 1pm EST
https://www.youtube.com/advchina Episode #57 – China creates a system where people can snitch on each other.
China copies a certain German leader's tactics
Swedish journalist gets threatened by the CCP in Sweden
CGTN (Chinese state media) gets wrecked
Much more!
Malicious Mao NFT – Support Our Work!
https://opensea.io/assets/0x495f947276749ce646f68ac8c248420045cb7b5e/87412129735930572248537187615162728465212161684844466928588130101687167746049
2 Cheats hit the clown merch!
http://everpress.com/advchina
Find the bird challenge – https://youtu.be/EAGrLfxsEA4
Support the show here – https://www.patreon.com/advpodcasts
https://www.subscribestar.com/advpodcasts
Support us and the channel on Paypal!
http://paypal.me/advchina
Our personal Patreon accounts
SerpentZA: http://www.patreon.com/serpentza
C-Milk: http://www.patreon.com/laowhy86
For Motorcycle adventures around the world, and a talk-show on two wheels go to ADVChina every Monday 1pm EST
https://www.youtube.com/advchina
For a no-nonsense on the street look at Chinese culture and beyond from China's original YouTuber, join SerpentZA on Friday at 1pm EST
https://www.youtube.com/serpentza
For a realistic perspective on China and world travel go to Laowhy86 Wednesday 1pm EST
https://www.youtube.com/laowhy86
Living in China for so long, we would like to share some of the comparisons that we have found between China and the west, and shed some light on the situation.
Every week, we take you to a new place in China on our bikes, cover a topic, and reply to your questions.
⚫ Watch Conquering Southern China NOW!
Winston and I ride 5000 km across 5 Chinese provinces and discover crazy food, people and customs!
Discount Promo Code: RIDEWITHUS
https://vimeo.com/ondemand/conqueringsouthernchina
⚫Watch Conquering Northern China
10,000 km. on motorcycles across China's unexplored northern provinces. The Russian border, Inner Mongolia, and even North Korea!
http://vimeo.com/ondemand/conqueringnorthernchina
Tune in, hop on, and stay awesome!
http://www.facebook.com/advchina
Cartoon feat. Jüri Pootsmann – I Remember U
https://soundcloud.com/nocopyrightsounds
Track : Cartoon feat. Jüri Pootsmann – I Remember U
Recent Episodes
China Goes Thermo-NUCLEAR on Snitching - Episode #57

China's ABSURD LIES Are Being Exposed - Episode #56

CHINA WHAT IN THE ACTUAL HELL? - Episode #55

China HAS NOT Beaten Poverty - Episode #52

The CCP Endorses Asian Attacks - Episode #53

Pineapples are Hurting the CCP - Episode #51

China Defeats the Truth With Nonsense - Episode #50

China Rewrites History - Pyramids are Fake - Chinese Evolved Differently - Episode #49

China's Most CHAOTIC Week - Episode #48

China's Propaganda Machine is Falling Apart - Episode #47