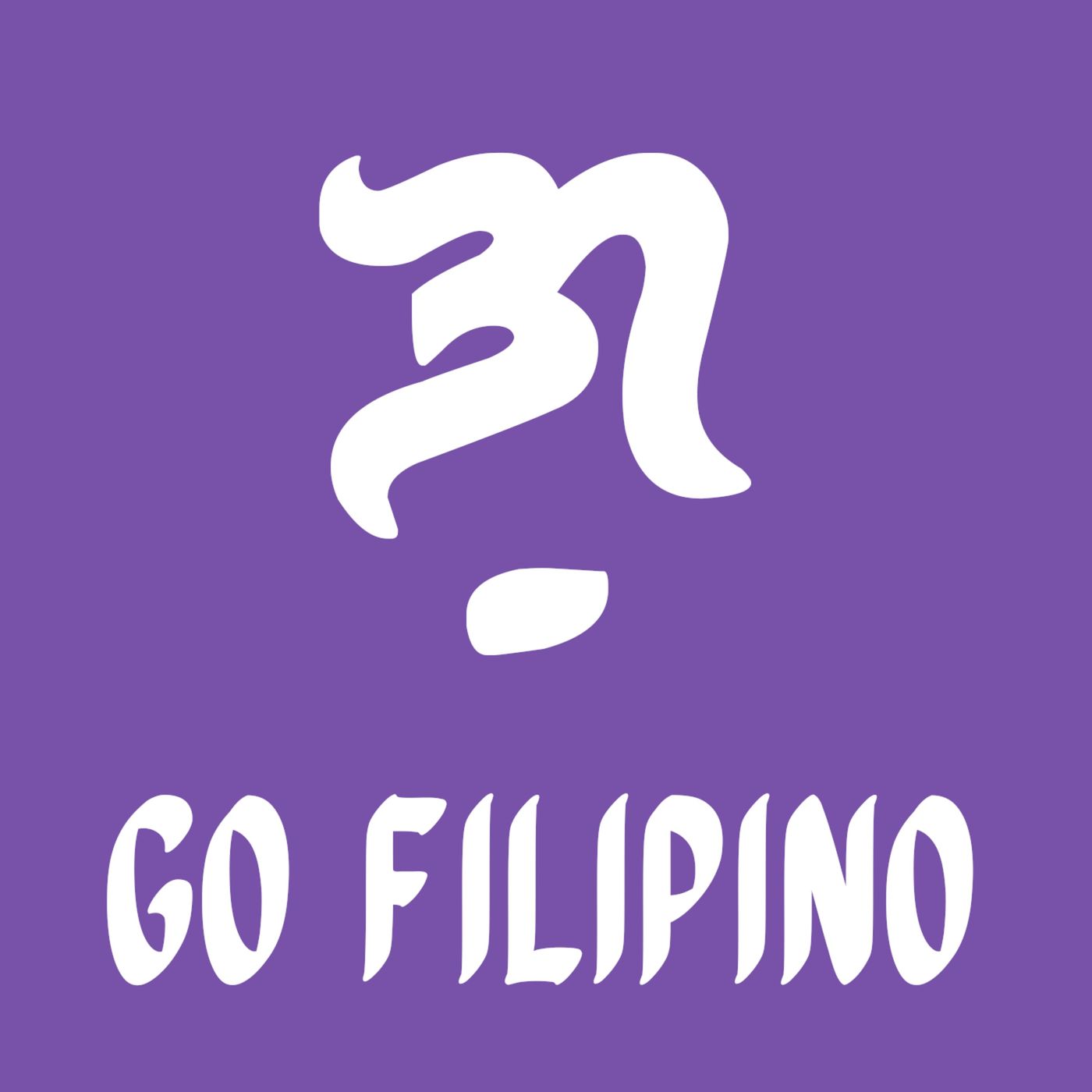 Go Filipino: Let's Learn Tagalog
by
Kris Andres
August 29, 2020 5:05 am
Tagalog, which is mainly spoken in the Philippines, is one of the most beautiful languages in Asia. Writer and self-confessed language nerd Kris Andres wants to share that beauty with you. Whether you are visiting the country for business or pleasure, married or dating someone from the Philippines, an English-speaking Filipino trying to find their ethnic identity, or just trying to learn something new, this podcast is for you. It features lessons and exercises that would help you understand the Tagalog language and (hopefully) speak like native Pinoys. This batch of Tagalog Object Focus Verbs features the use of the MA- prefix, which we previously used to create adjectives and Actor Focus Verbs.
A heartfelt appreciation to my $5 Patrons:
– Caroline Jane Walsh
– Jess L
– Gladys Trinidad
– Elaine
– Niña Lerch
– Christian Dimalanta
– Carla
– Roger Schachtel
– Natasha Esguerra
– Theresa Salud
– Celine Abello
– Glen McKenzie
– Jon Bailey
– Craig Putz
– Ken Yeager
– Bryan
– Melinda O'Connor
– Michelle
– Isak Buan
– Kirstie
Support "Go Filipino" by listening to this podcast using the free RadioPublic app for iOS or Android. The more you listen, the more I get paid: https://radiopublic.com/go-filipino-lets-learn-tagalog-Wkzw9y
Support my podcast for as little as $1 a month: https://www.patreon.com/gofilipinopod
Buy my merch: https://www.teepublic.com/user/gofilipinopod
Follow this podcast on Twitter, Facebook, and Instagram: @gofilipinopod. For inquiries, send me an email: gofilipinopod@gmail.com
Special thanks to "Rainbows" by Kevin MacLeod.
Recent Episodes
Lesson 37: Do It On This, Part 3 (MA- Object Focus Verbs)

Lesson 36: Do It On This, Part 2 (I- Object Focus Verbs)

Lesson 35: Do It On This (-IN Object Focus Verbs)

Lesson 34: Do It (Actor Focus Verbs)

Lesson 33: How Many Of This? (Questions: Ilan?)

Lesson 32: Where Are You Now? (Questions: Saan? Part 2)

Lesson 31: Where On Earth? (Questions: Saan? Part 1)

Lesson 30: Who In The Name? (Questions: Sino?)

Lesson 29: What In The World? (Questions: Ano?)

Lesson 28: Yes Or No? (Questions: The "Ba" Particle)