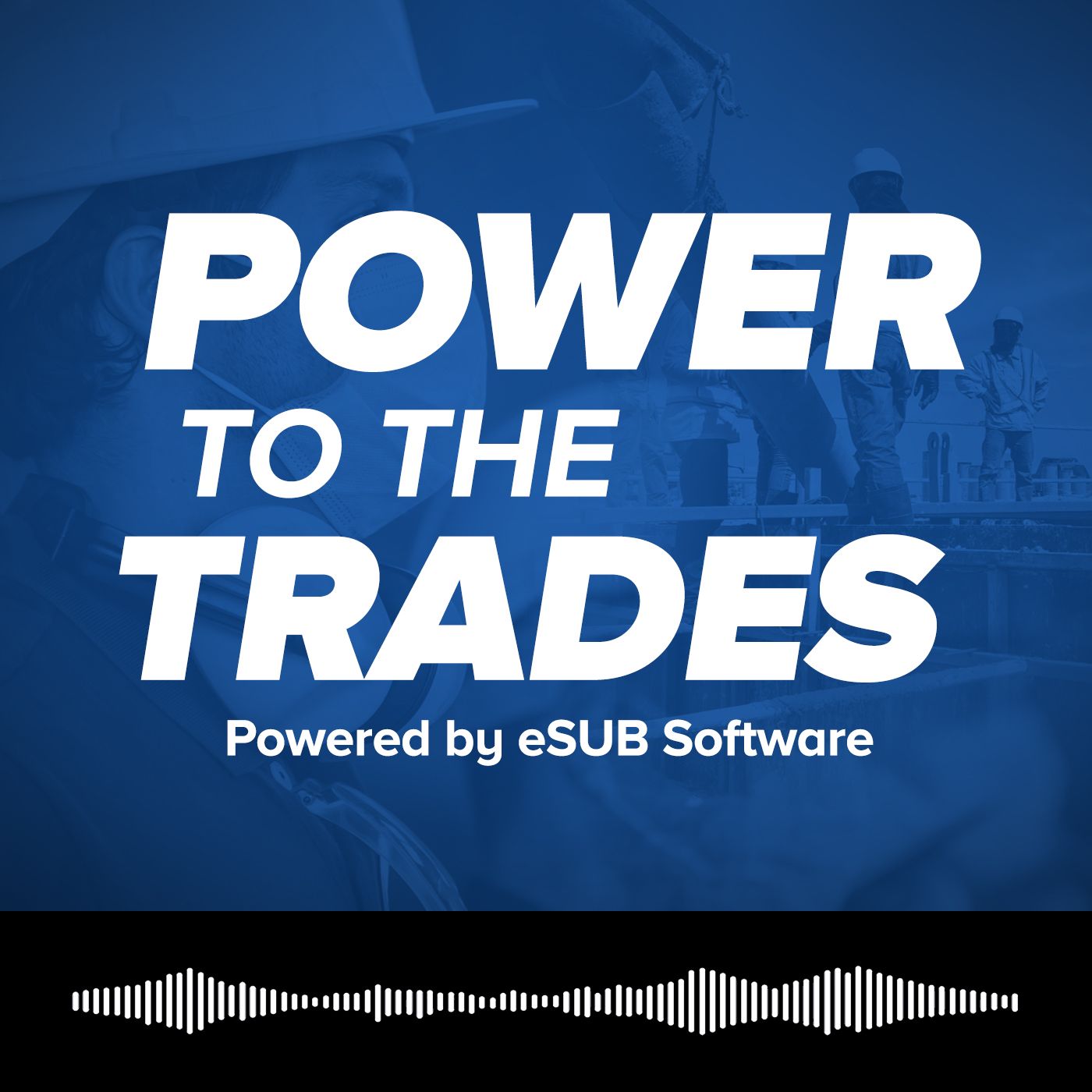 Power to the Trades Podcast
by
eSUB Construction Software
July 20, 2022 8:32 am
The Power to the Trades podcast is powered by eSUB Construction Software. A show dedicated to exploring the story of how trade contractors are using technology to power their businesses and protect their profits!
Recent Episodes
Power to the Trades Podcast - Rich Digilio

Power to the Trades Podcast - Queen of Safety

30 Rob McKinney

29 John Marsh

28 Phil Ogilby

27 Andee Hildalgo

26 Donny Metcalf - A Computer in Your Hand

25 Eliot Wagonheim - The balance of Power

24 Karalynn Cromeens - Stop Getting ....

23 Chris Weaver - Getting Dialed In!